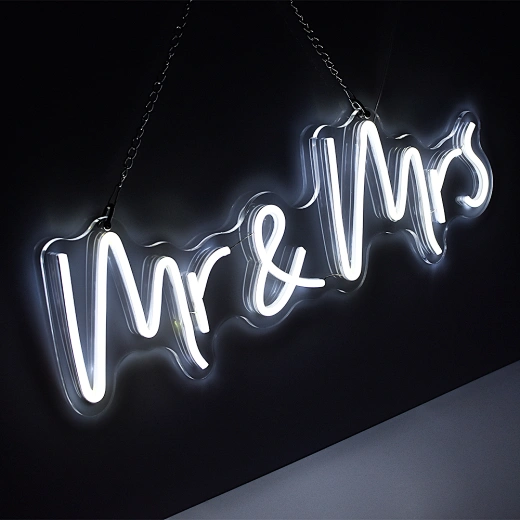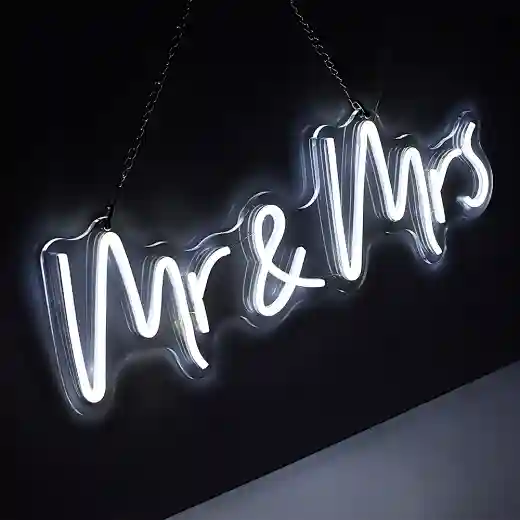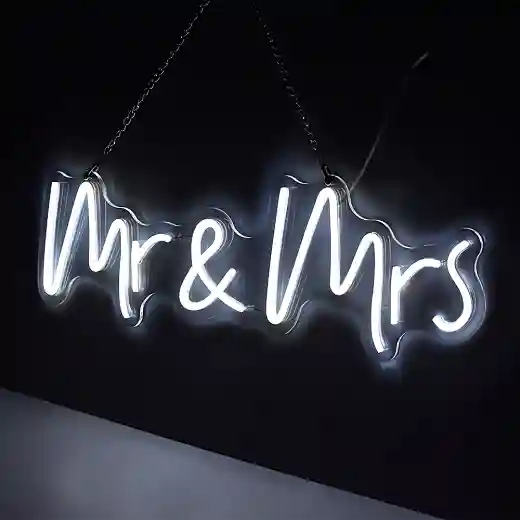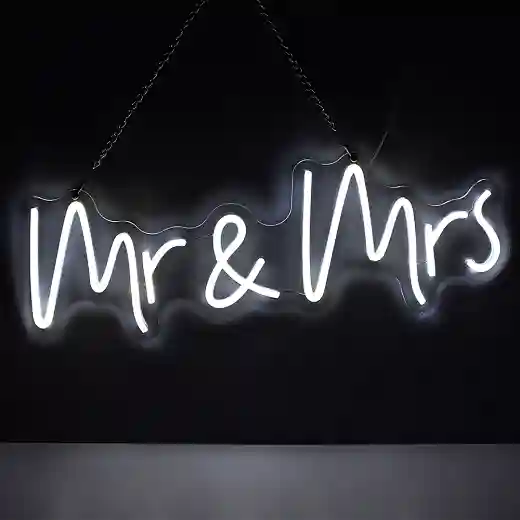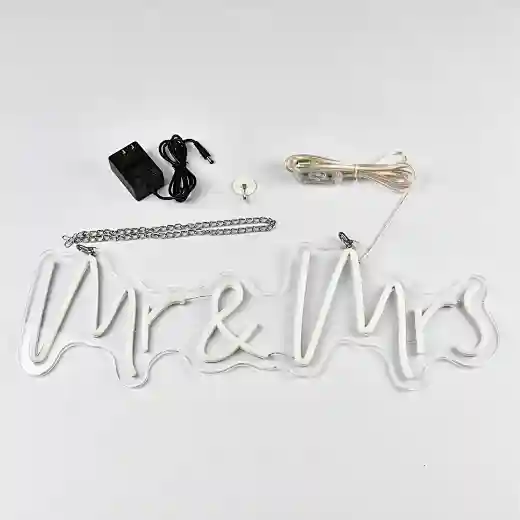 用霓虹灯装饰您的生活或派对。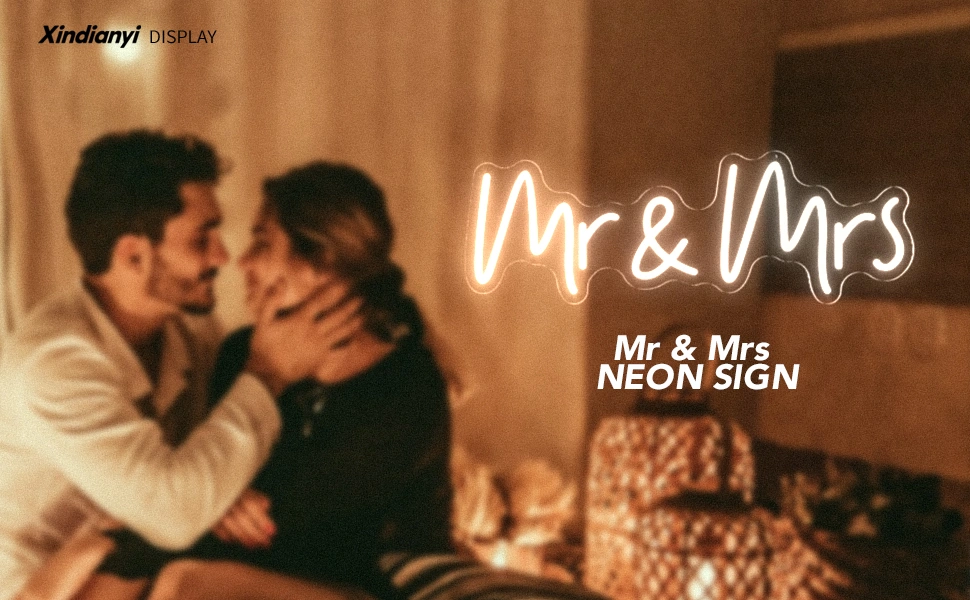 12V LED 灯。 产品采用12V安全电压,对人体无害。 同时,LED灯珠降低了整个产品的功耗,更加节能。
超级简单的安装方法。 只需将挂钩粘在墙上或玻璃上即可。 将铁链安装在霓虹灯上,然后将整个产品挂在挂钩上。 只需打开电源并运行。
6mm亚克力背板和硅胶材质。 高透明亚克力材质。 当霓虹灯亮起时,亚克力内部会出现多次镜面反射,使整个霓虹灯更加闪耀。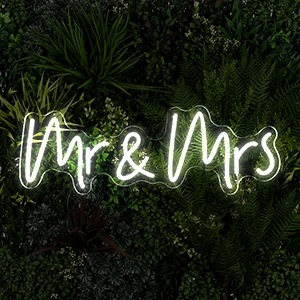 闪亮、精致的霓虹灯招牌。 当你把它装饰到你的家或派对上时。 将营造出美妙的氛围环境。 明亮但不刺眼,非常适合家居装饰、墙壁艺术标志,或婚礼、生日、派对、圣诞节、新年或作为礼物,霓虹灯永远是引人注目的装饰。

霓虹灯并非防水设计,请勿在户外使用。 请远离儿童,请勿在存放易燃易爆物品附近使用。 请勿使用刺激性化学产品擦拭本产品。
 
特征:
●12V安全电压   ●安装方便  ●LED光源  ●坚固耐用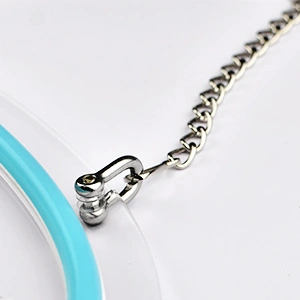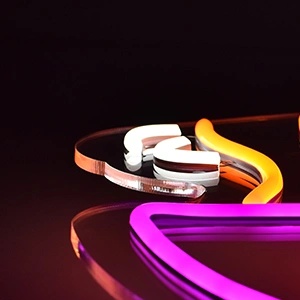 闪亮的边缘

6mm的高透亚克力板在开灯的时候会有很好的效果。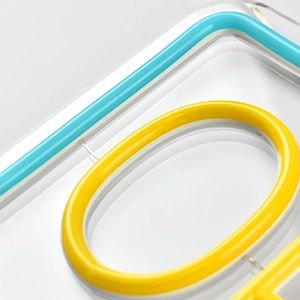 硅胶材质

硅胶材质,无毒无味。 同时它拥有绚丽的色彩,即使在不开机的情况下也有非常好的显示效果。
At DIANYI DISPLAY, we have years of experience crafting led Mr&Mrs neon sign to meet our customers' vision. From basic light box to full, large-scale light box that highlight your brand and location, our team of led Mr&Mrs neon sign design staff have the knowledge base, tools, and experience to create what you need. We'll guide you through the entire process and communicate with you clearly at every step.

If you're from a company or brand that wants to collaborate with us or needs a large number of led led Mr&Mrs neon sign at wholesale prices, we'd love to hear from you. We can accommodate orders into the thousands.

led Mr&Mrs neon sign ship worldwide! They include the power plug and voltage requirements for your country!