Booth design usually uses some background boards to display their products or introduce their company information and other content. The cookie-cutter background board is extremely ordinary, and it is difficult to attract the attention of customers among hundreds of booths.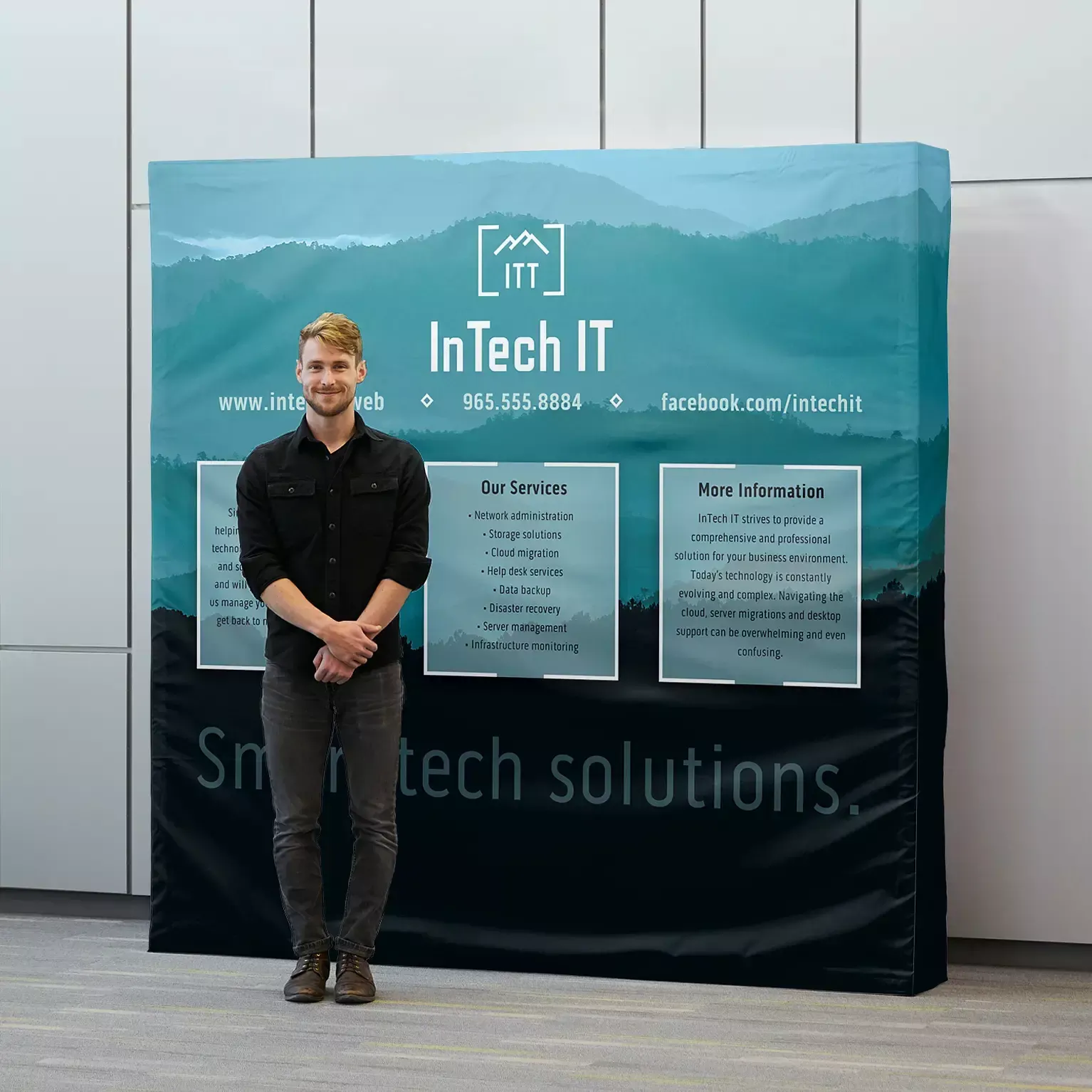 People need to use other lights to highlight products and illuminate the entire booth. So we wondered if we could produce some luminous background panels, so that colleagues who made the booth more eye-catching could have a certain lighting effect.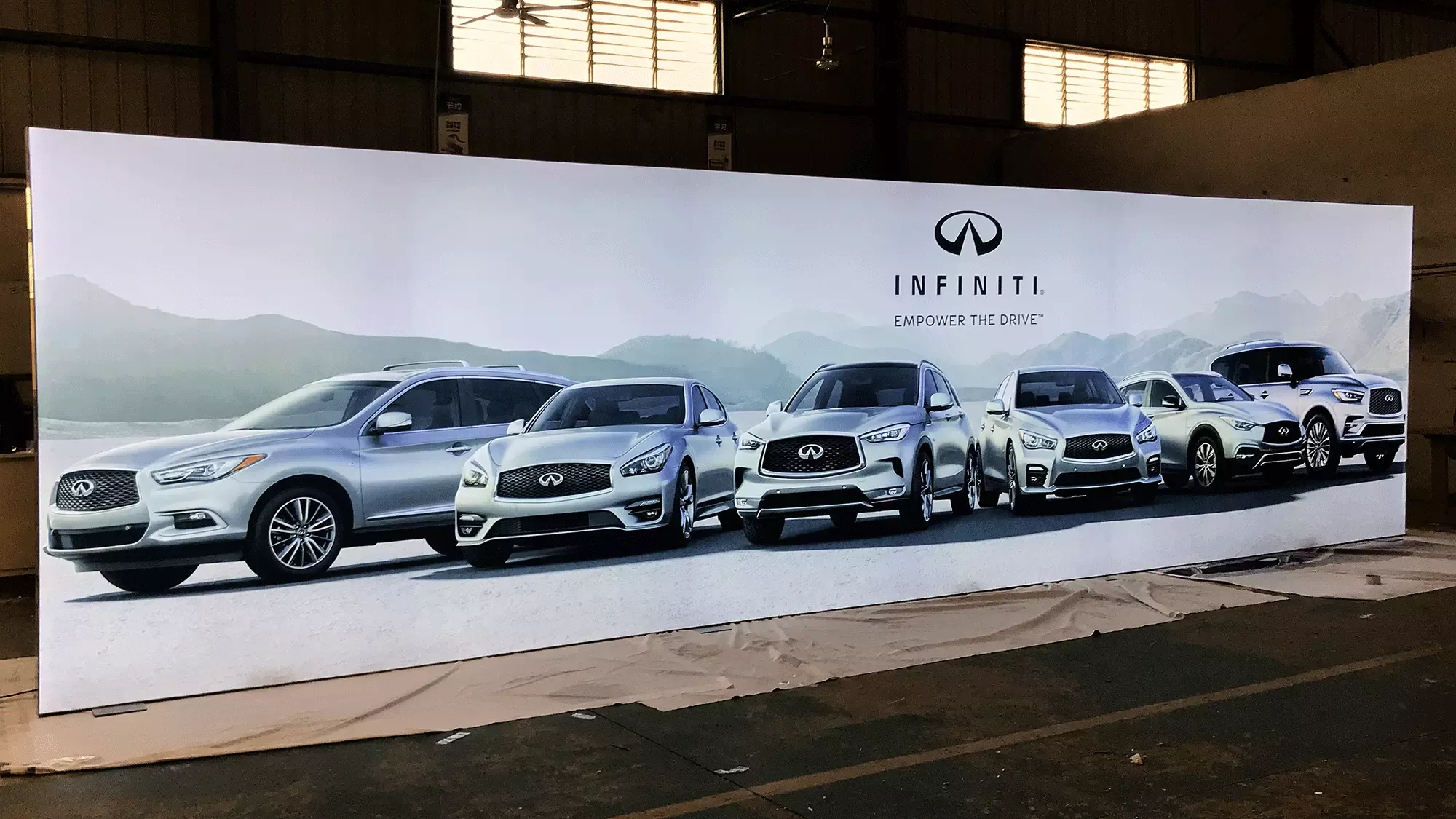 Yes, a standing double-sided card cloth light box is very suitable for this design concept. In terms of structure, the 156mm/120mm thick aluminum profile is very strong, and the bottom is equipped with metal feet with a thickness of 5mm to enhance stability.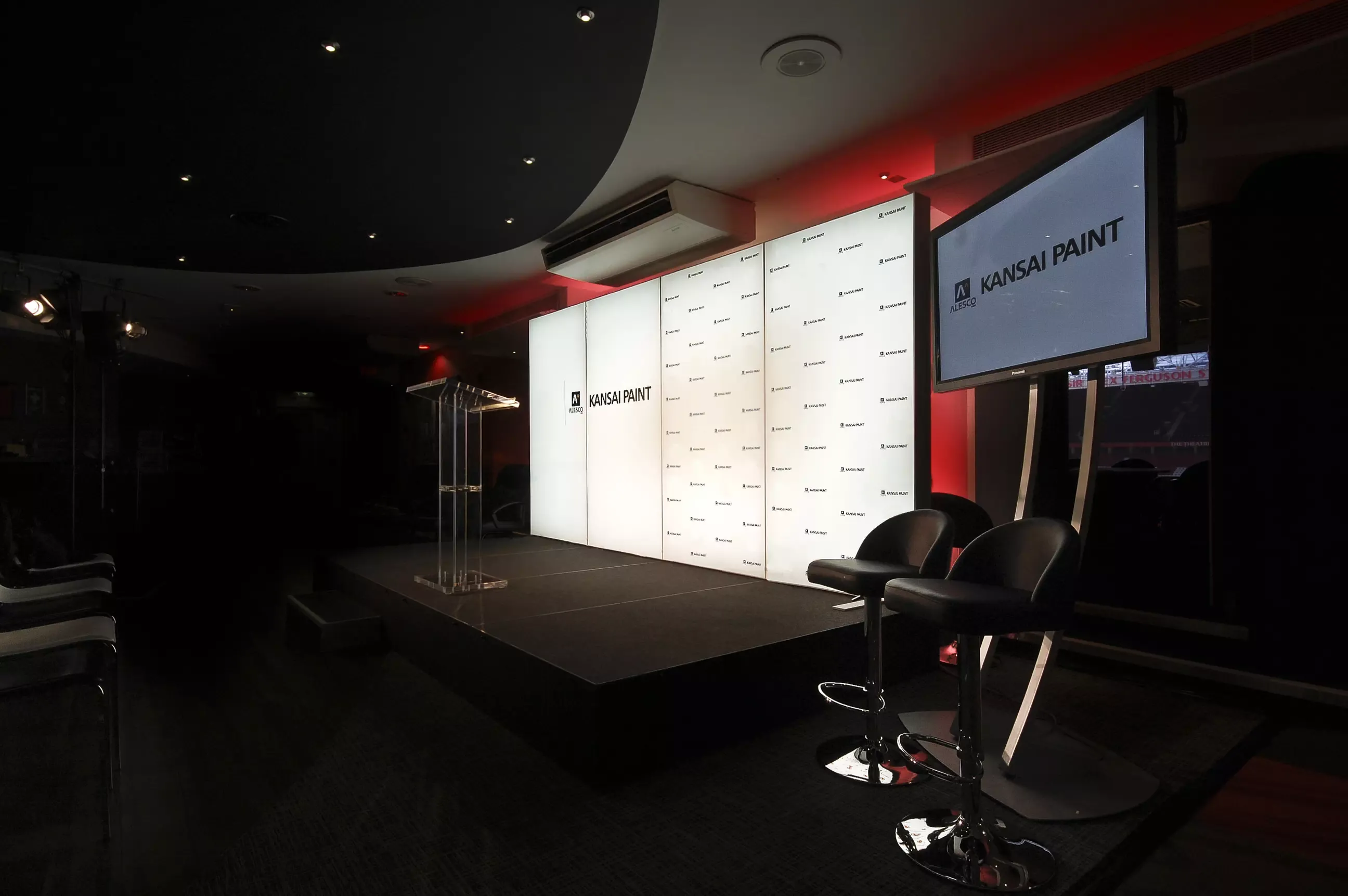 The disassembly design can save most of the logistics and transportation costs. Simple installation method, with installation instructions attached to the product, you can easily assemble the background board.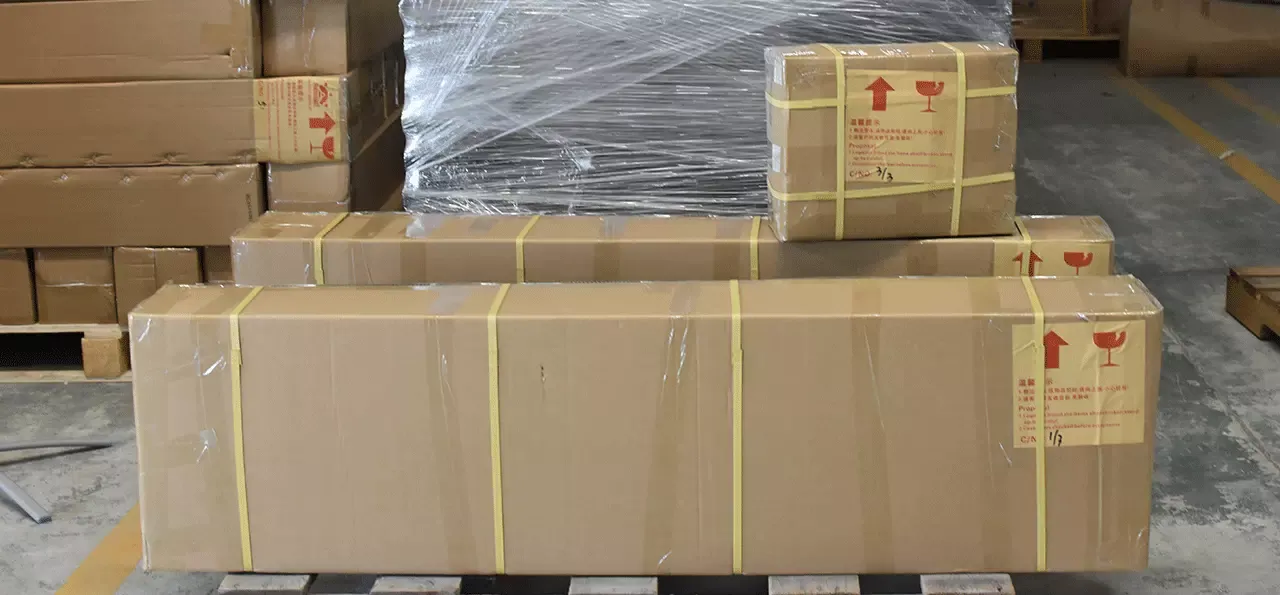 In terms of lighting, we provide 2 lighting solutions.
The first is the LED side-emitting mode. The light is installed on the aluminum profile frame, and the installation can be completed only by assembling the outer frame and connecting each LED light bar. The disadvantage of the more energy-saving lighting method is that the light is not evenly distributed in the lighting range.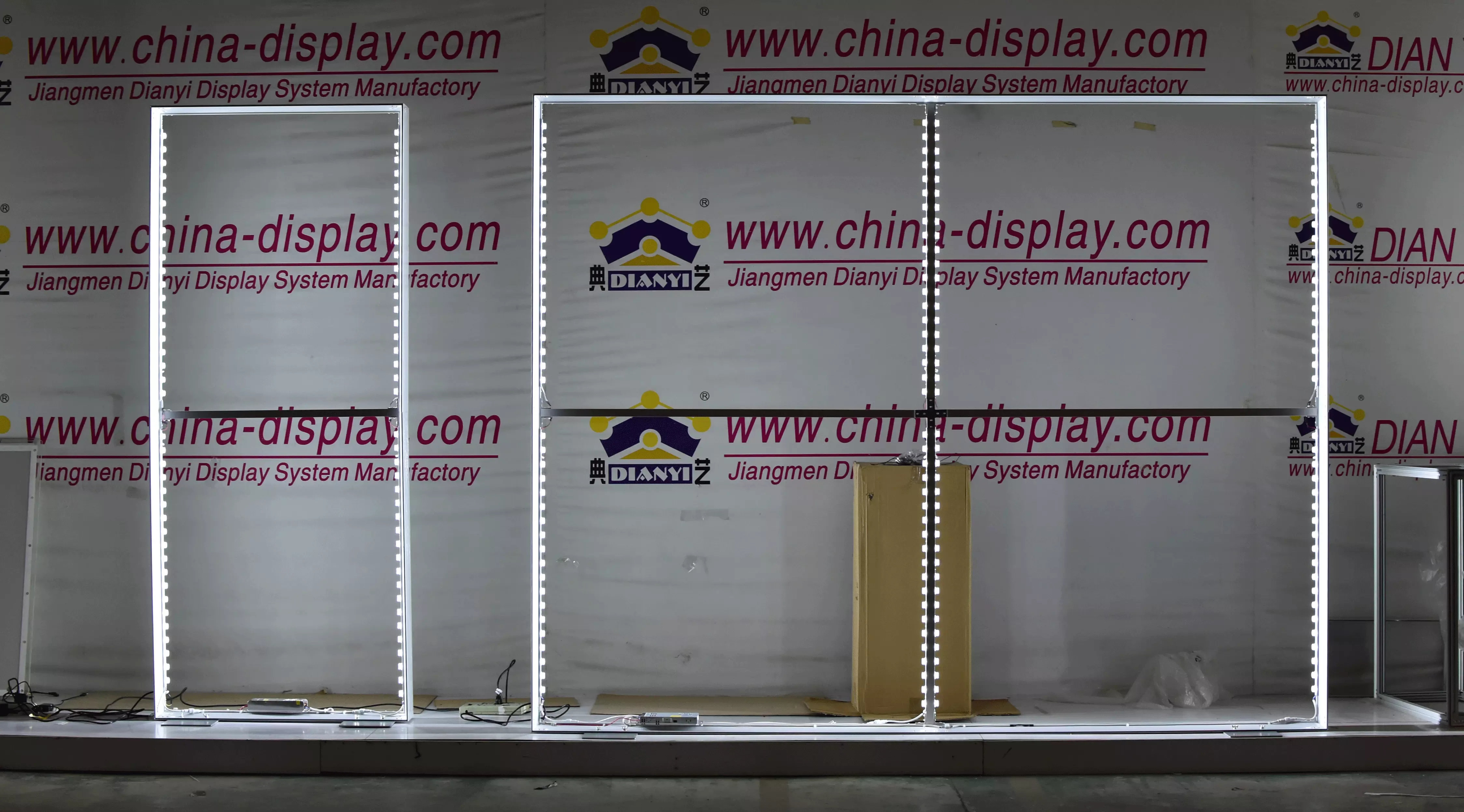 The second is the LED backside light-emitting mode. The light is fixed on the support pole on the back, and the whole frame needs to be installed before fixing the light bar to the support pole. The process will be cumbersome. But you will have more uniform light.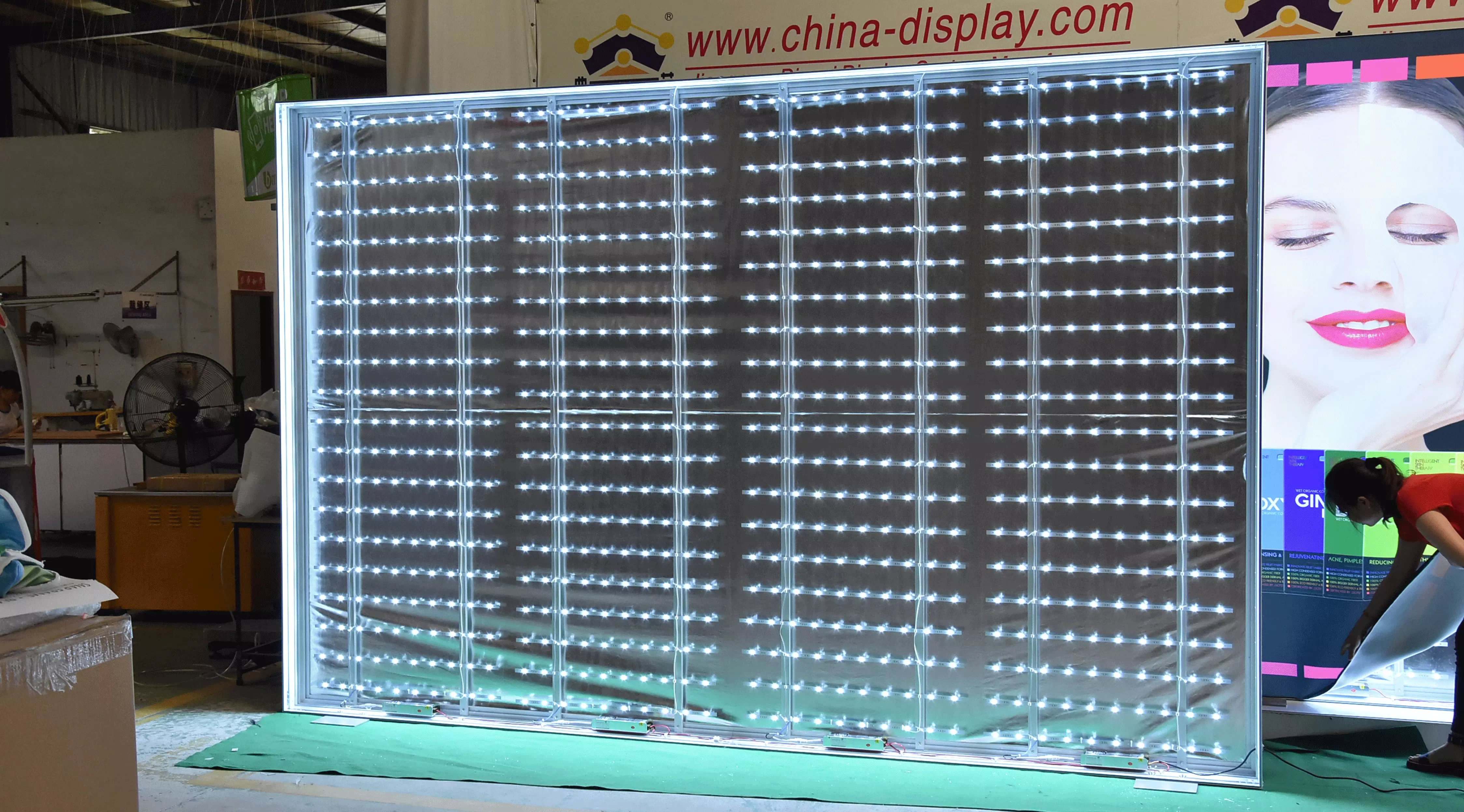 The booth needs other display boards in addition to the background board, so we also designed a luminous table and a luminous pillar. Use a backlit light source.