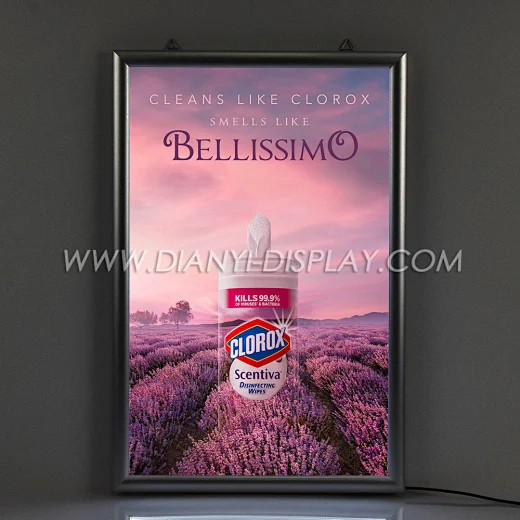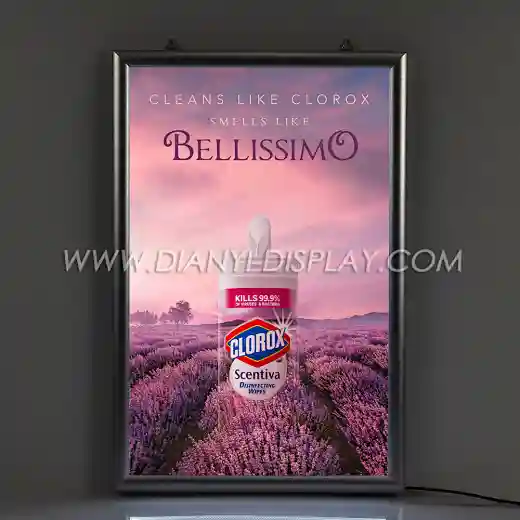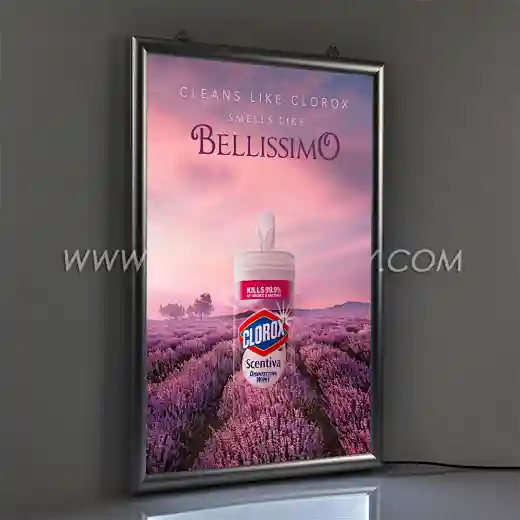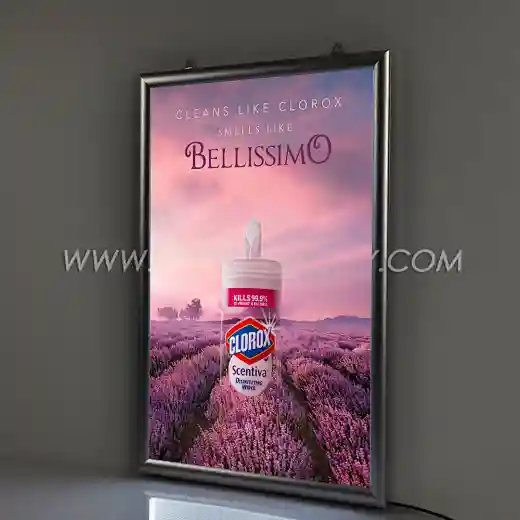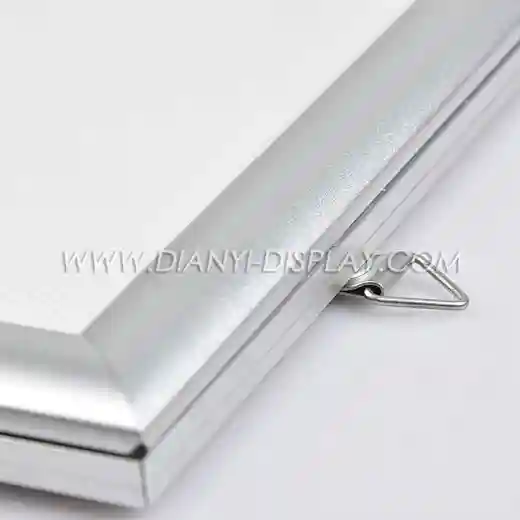 SL25C
Supply Ability
20000 / Month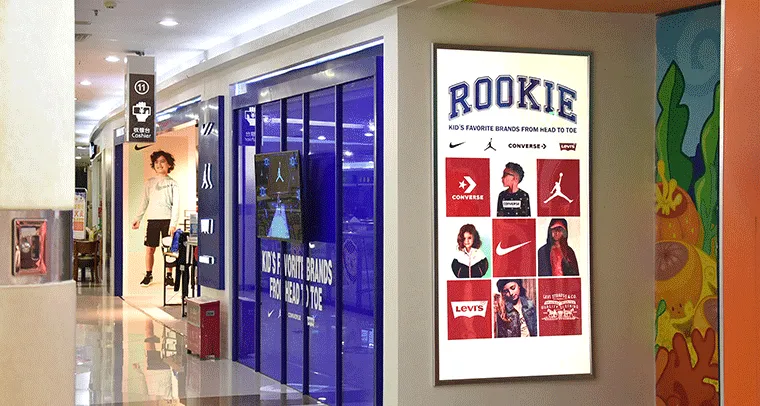 Slim light box SL-25c
Hot Sales Super Slim Led Display Light Box Advertising Sign Board
1. Ultra slim, thickness 18mm
2. light evenly distributed
3. LED lighting ,low energy consumption
4. Easy to install and change the poster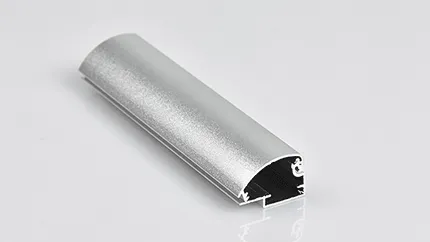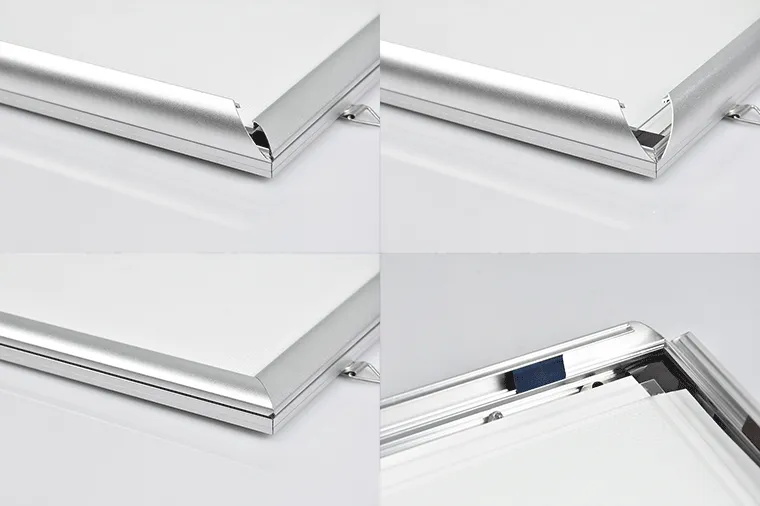 Light guide plate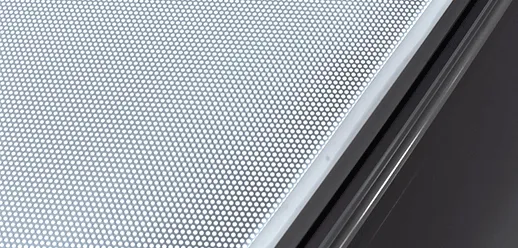 LED side light
| | | | | |
| --- | --- | --- | --- | --- |
| SIZE | OUTER SIZE | GRAPHIC SIZE | VISUAL SIZE | ADAPTOR |
| A1 | 619X866 | 594X841 | 569X825 | 12V-2.0A |
| A2 | 445X619 | 420X594 | 395X569 | 12V-1 .5A |
| A3 | 322X445 | 297X420 | 272X395 | 12V-1.0A |
| A4 | 235X322 | 210X297 | 185X272 | 12V-1.0A |
| 400X600 | 400X600 | 350X550 | 350x550 | 12V-1.5A |
| 600X800 | 600X800 | 550X750 | 550x750 | 12V-2.0A |
Applications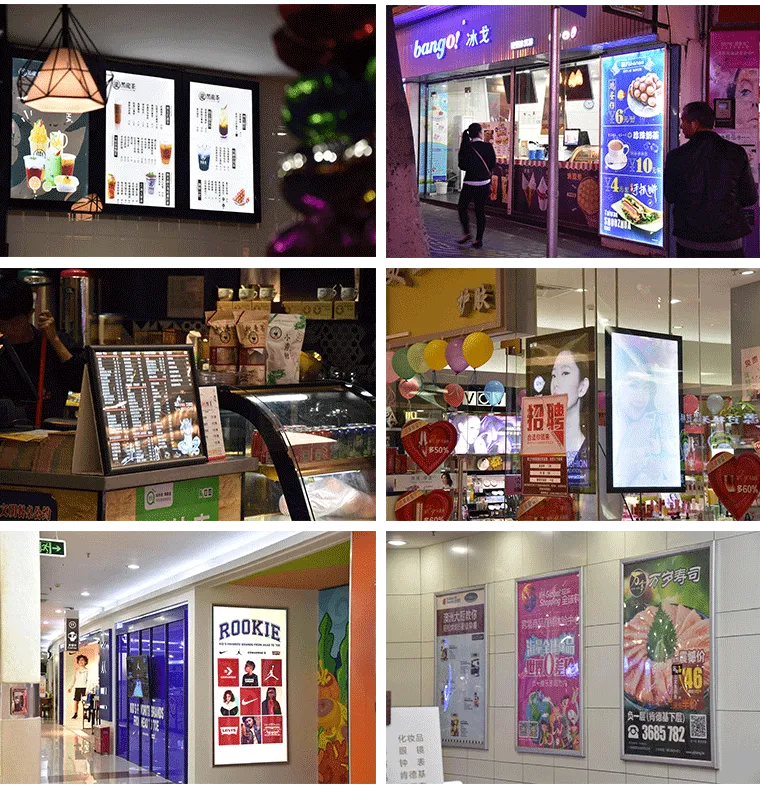 At DIANYI DISPLAY, we have years of experience crafting slim light box led to meet our customers' vision. From basic light box to full, large-scale light box that highlight your brand and location, our team of slim light box led design staff have the knowledge base, tools, and experience to create what you need. We'll guide you through the entire process and communicate with you clearly at every step.

If you're from a company or brand that wants to collaborate with us or needs a large number of slim light box led at wholesale prices, we'd love to hear from you. We can accommodate orders into the thousands.

slim light box led ship worldwide! They include the power plug and voltage requirements for your country!