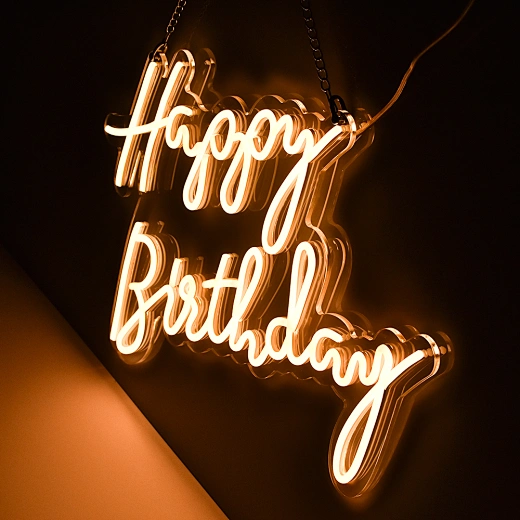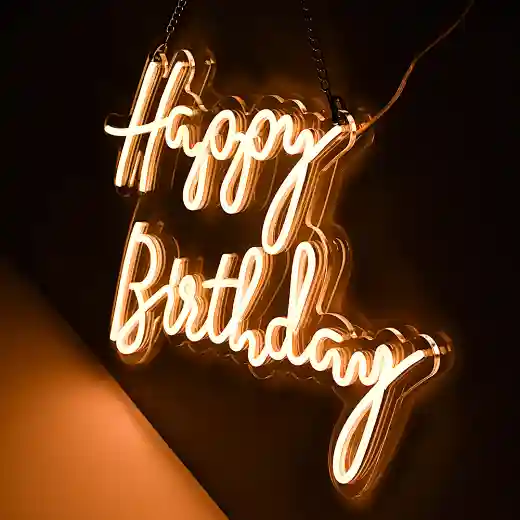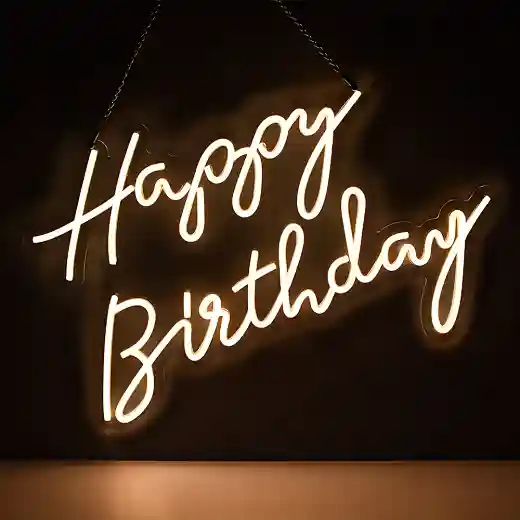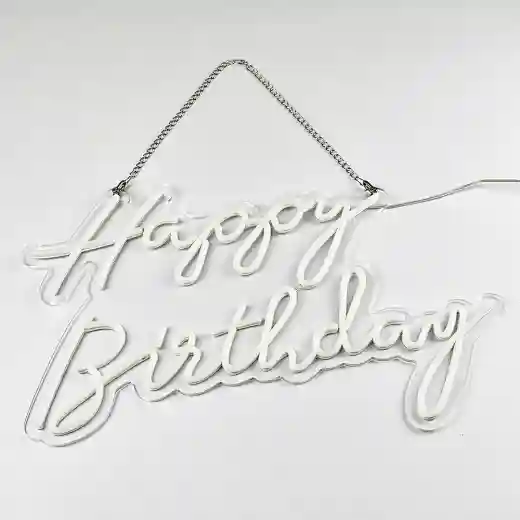 Decorate your life or party with neon lights.
12V LED lamps. The product uses a safety voltage of 12V, which is harmless to humans. At the same time, the LED lamp beads reduce the power of the entire product and make it more energy-saving.
Super simple installation method. Just stick the hook on the wall or glass. Install the iron chain on the neon light, and then hang the whole product on the hook. Just turn on the power and run.
6mm acrylic backplane and silicone material. High-transparency acrylic material. When the neon light is on, there will be multiple mirror reflections inside the acrylic, making the entire neon light more shining.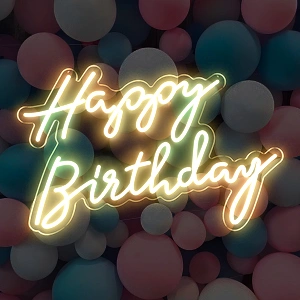 Shiny, delicate neon sign. When you decorate it to your home or party. Will made the wonderful atmosphere environment. Bright but not glaring, perfect for home decor, wall art sign,or for wedding, birthday, party, Christmas, New Year or as a gift, the neon lights will always be the eye catching decoration.
 
The neon sign is not designed to be waterproof, please do not use it outdoors. Please keep it away from children and do not use it in the vicinity of storing flammable and explosive materials. Do not use harsh chemical products to wipe this product.
 
Features:
●12V Safe voltage  ●Easy installation  ●LED light source  ●Strong and sturdy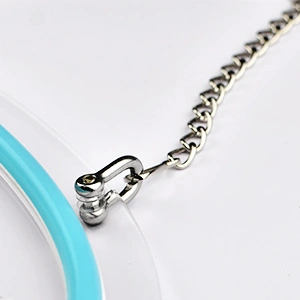 Easy installation
Hook design, very easy to install and move.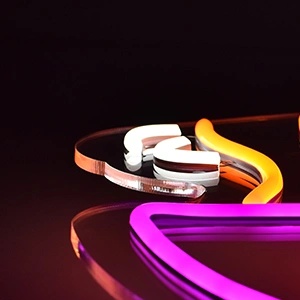 Shining edge
The 6mm high-transparency acrylic sheet will have a very good effect when the light is on.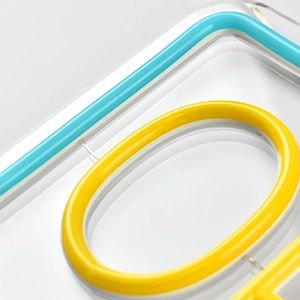 Silicone material
Silicone material, non-toxic and odorless. At the same time, it has gorgeous colors, and it has a very good display effect even when the power is not turned on.
At DIANYI DISPLAY, we have years of experience crafting led happy birthday neon sign to meet our customers' vision. From basic light box to full, large-scale light box that highlight your brand and location, our team of led happy birthday neon sign design staff have the knowledge base, tools, and experience to create what you need. We'll guide you through the entire process and communicate with you clearly at every step.

If you're from a company or brand that wants to collaborate with us or needs a large number of led happy birthday neon sign at wholesale prices, we'd love to hear from you. We can accommodate orders into the thousands.

led happy birthday neon sign ship worldwide! They include the power plug and voltage requirements for your country!