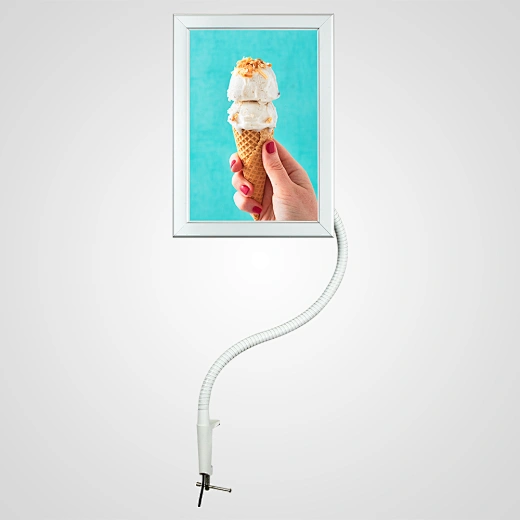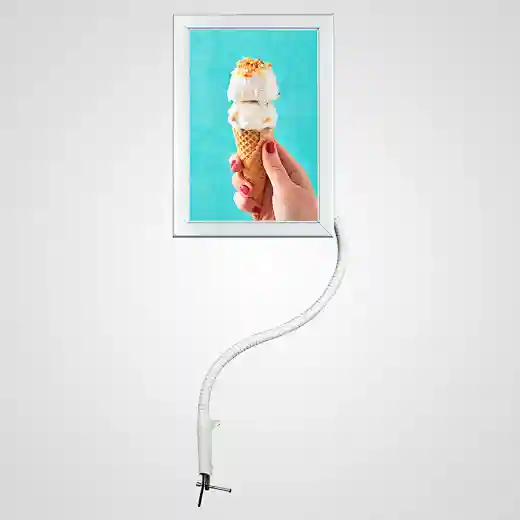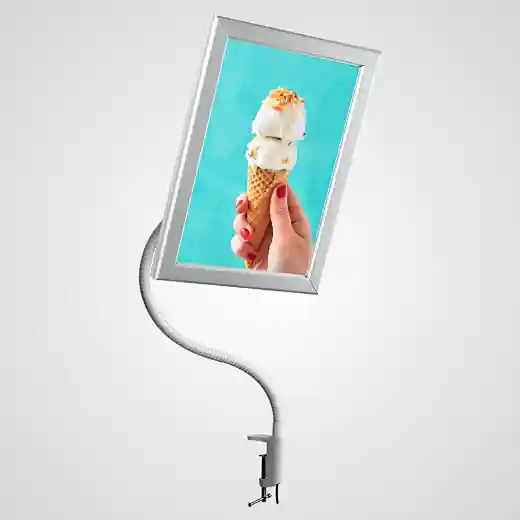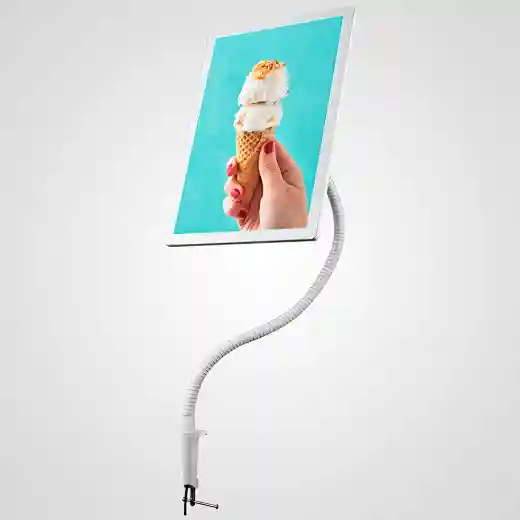 Boîte à lumière de tuyau flexible à LED
FP-01/FP-02
Disponibilité
20000 / Mois
We are a professional manufacturer of LED Flexible Pipe Light Box. We have many years of experience in producing LED Flexible Pipe Light Box. Our LED Flexible Pipe Light Box is often used in supermarket shelves, shopping mall instructions, etc. The LED Flexible Pipe Light Box can be adjusted in multiple angles and multiple directions.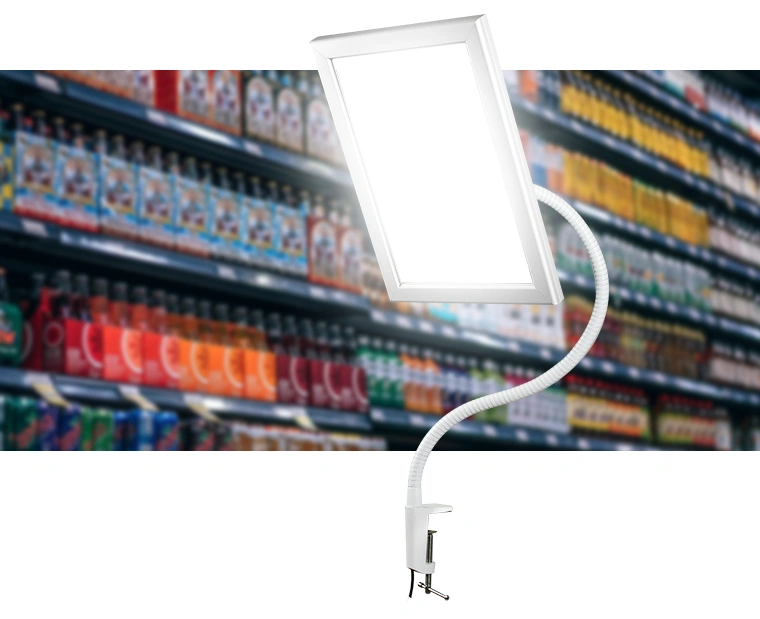 Boîte à lumière de tuyau flexible à LED
C'est un type qui est principalement utilisé sur des étagères ou des comptoirs. L'installation est très simple, il suffit de fixer le fond à l'étagère ou à la table. La tige de support utilise un tuyau métallique flexible, qui peut être tourné à plusieurs angles et ajusté vers le haut, le bas, la gauche et la droite. Le dessus est affiché avec une lumière LED. Vous pouvez choisir un cadre en aluminium ou un cadre en plastique ABS.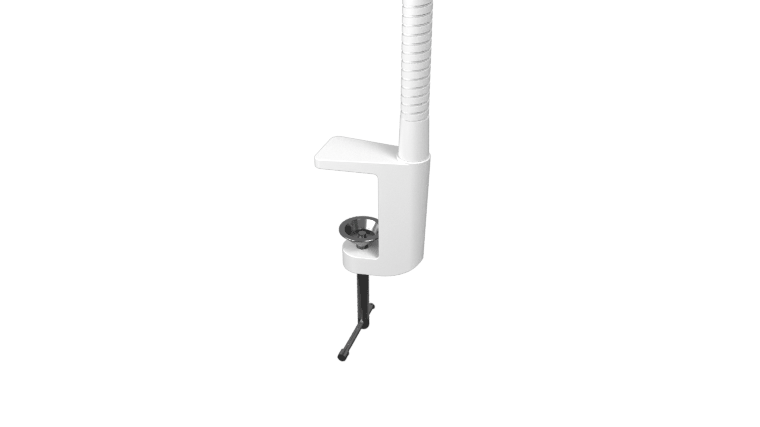 Tournez la vis inférieure pour fixer le support à l'étagère ou au comptoir.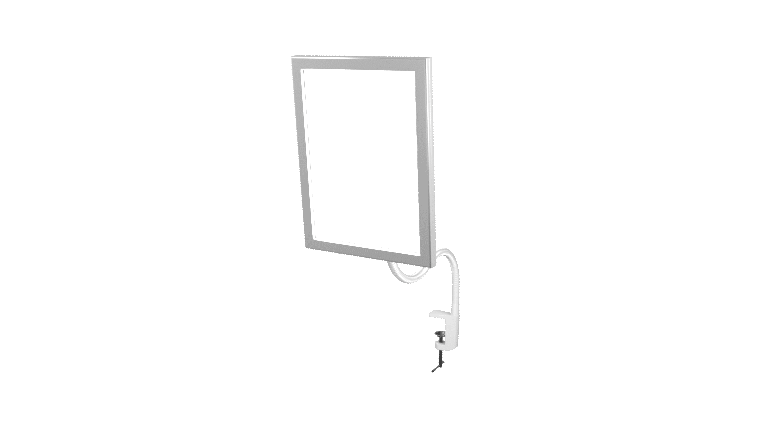 La boîte à lumière peut être tournée et affichée sous plusieurs angles.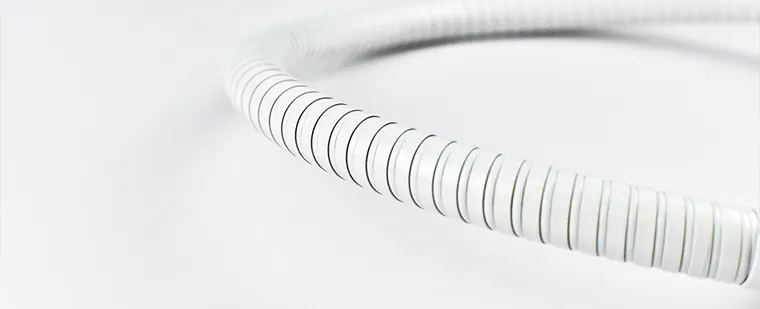 Utilisant des tuyaux métalliques flexibles, il présente une certaine rigidité en termes de support et peut changer de forme et d'angle.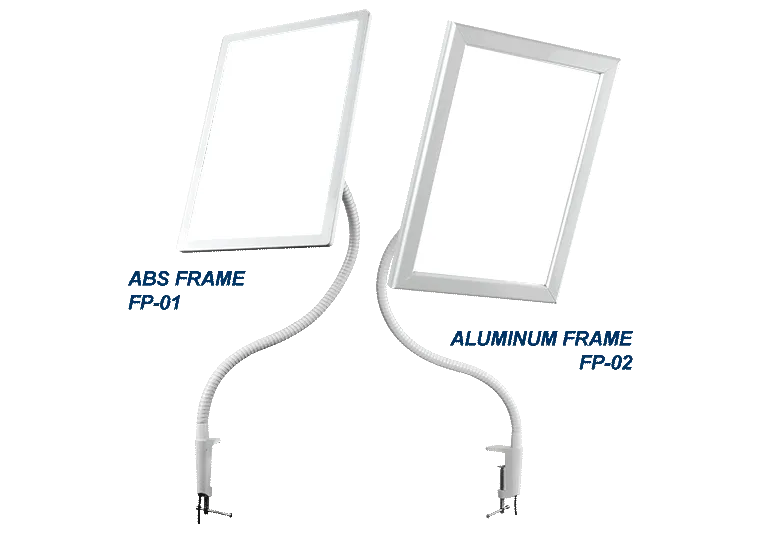 Vous pouvez choisir CADRE ABS OU CADRE ALUMINIUM.
| | | | | |
| --- | --- | --- | --- | --- |
| ITEM | OUTER SIZE | GRAPHIC SIZE | FRAME MATERIAL | ADAPTOR |
| FP-01 | 240 X 327 | 218 X 305 | ABS PLASTIC | 12V-1.0A |
| FP-02 | 235 X 322 | 210 X 297 | ALUMINUM | 12V-1.0A |
LED Flexible Pipe Light Box Applications